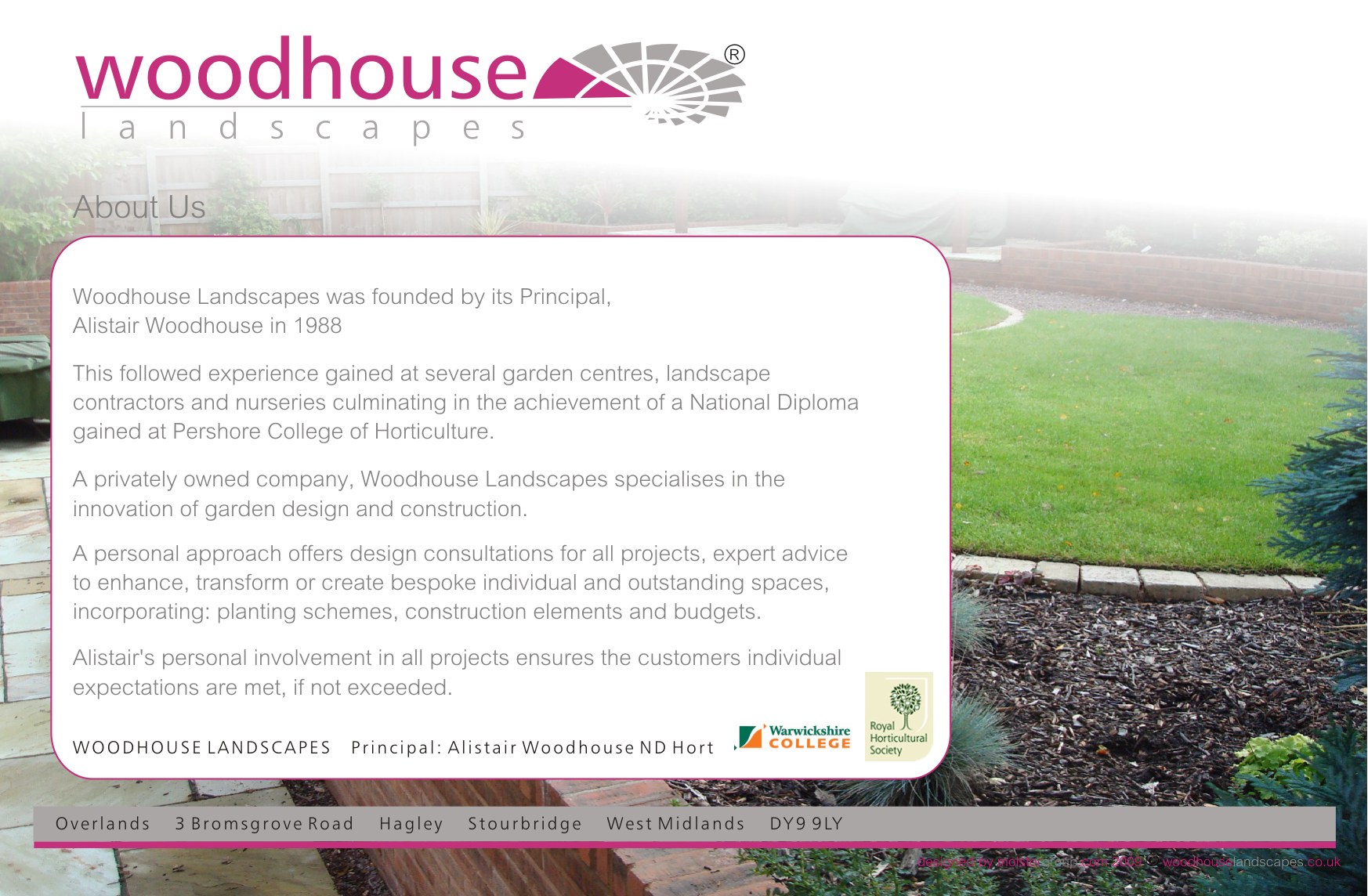 Woodhouse Landscapes was founded by its Principal,
Alistair Woodhouse in 1988

This followed experience gained at several garden centres, landscape
contractors and nurseries culminating in the achievement of a National Diploma
gained at Pershore College of Horticulture.

A privately owned company, Woodhouse Landscapes specialises in the
innovation of garden design and construction.

A personal approach offers design consultations for all projects, expert advice
to enhance, transform or create bespoke individual and outstanding spaces,
incorporating: planting schemes, construction elements and budgets.

Alistair's personal involvement in all projects ensures the customers individual
expectations are met, if not exceeded.
WOODHOUSELANDSCAPES Principal: Alistair Woodhouse N D Hort